Break away from the labs and classrooms to surround yourself in color, light, and comfortable places to relax in our Gallery.
SCD's Gallery spans the length of the main level with a 60-foot display wall followed by another 20-foot stretch for rotating exhibits and installations. This space is best for events with 30 to 100 people, in a casual and open environment.
The Gallery is open 7am-12pm daily.
Room Features
This space comes with flexible, casual seating at couches, benches, and stools for up to 70. The maximum capacity for this space is 150 and all activities must stay within this limit for the safety of all guests.
5 high-back couches on wheels
6 high-back chairs
4 "horsepower" carts (power outlets) with 10-foot extension cords
Modular wooden bench seating
"Social Stair" seating and presentation area
Stools, benches, and mixed seating options
This equipment is standard with the room, and is available at all times when booking the space. Additional equipment can be requested through the Equipment Checkout or by working with our Concierge and AV Teams.
Public Address (PA) system with wireless (4) handheld microphones and (4) lavalier mics
HDMI inputs for accessing PA system and video outputs in AV floor box
XLR and RCA outputs accessing PA feed for video pairing

Assisted listening transmitter and (12) receivers
Here are a few ways this room could be used, and how many people you could comfortably fit into each of these setups.
Standard Setup, casual seating, 70 people
Lecture or presentation, 100 people
Tabling event or trade show, 100 people
Standing-room and mixed seating event, 150 people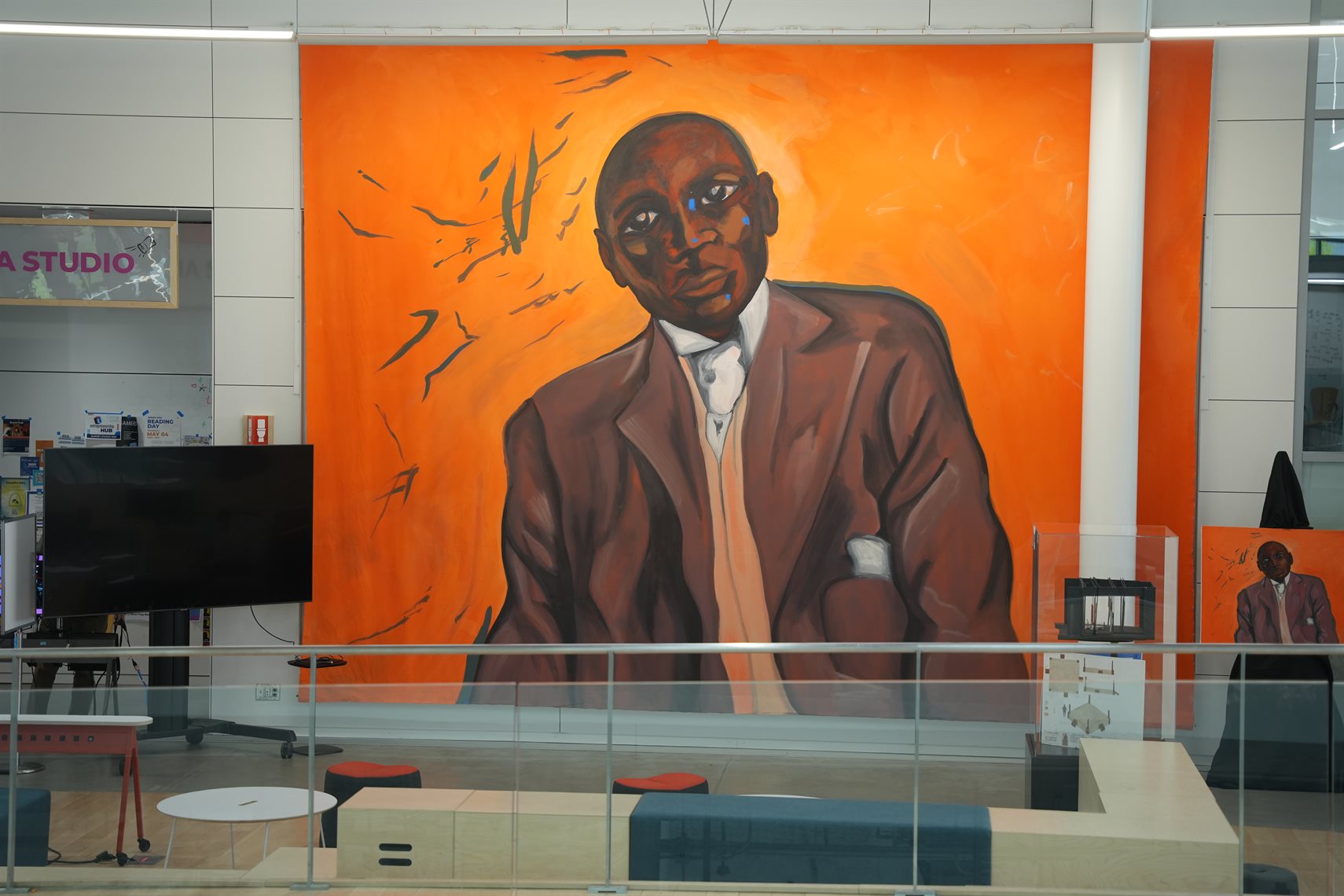 Original backdrop from Illinois Theatre production of The Royale gets an extended run at SCD
February , 2023 | SCD Events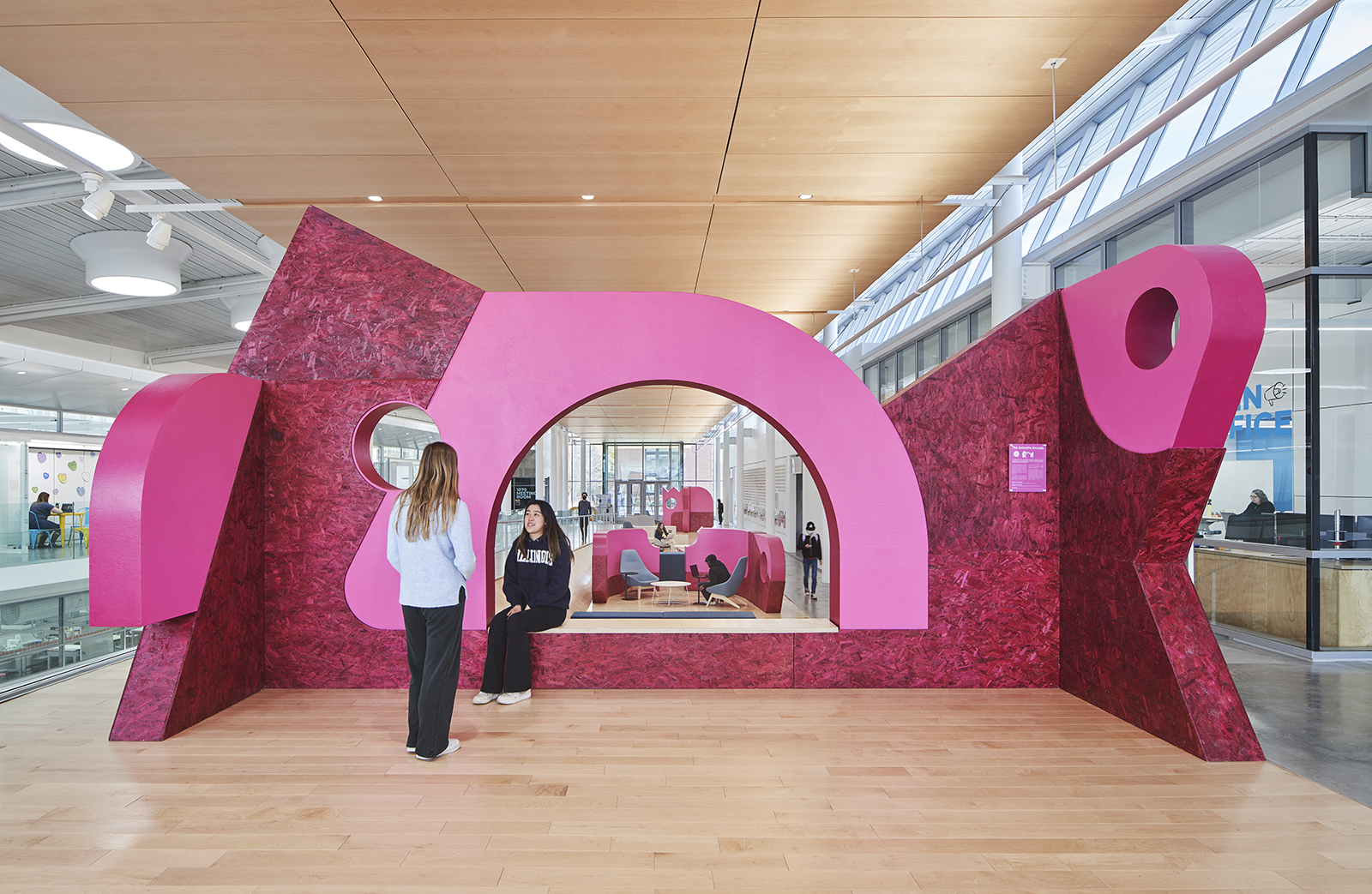 "Animate Arcade" Installation brings Creatures are Stirring research to life in the SCD Gallery
April 13, 2023 | SCD Events

SCD's first opening in the Gallery: "Coalescing Currents" mural highlights the history of innovation at UIUC
October 24, 2022 | SCD Events
Check out the space and setup options