Learn and practice design thinking and human-centered design with us!

SCD uses our research to develop content for our courses, and creates unique offerings in partnership with instructors and colleges. Our own "DTX" course code stands for "Design Thinking + X", meaning any discipline could combine with human-centered design.
Our courses range from an introduction to Design Thinking to specialty capstones.
DTX 180 | Exercising Empathy
DTX 210 | Introduction to Social Design
DTX 251 | Introduction to Design Thinking
DTX 252 | Introduction to Prototyping
DTX 455 | Design for Social Impact
DTX 495 | Special Topics in Design Thinking
DTX 499 | Multidisciplinary Innovation Studio
DTX 180
Exercising Empathy
This course emphasizes the role that empathy can play in everything we do. Understanding empathy throughout our lives enables us to live a full and intentional life. How do we become compassionate people? When we approach trying to solve problems in our world, how do we ensure that we consider others, their perspectives and their needs? Students will be introduced to six core values to form a foundational understanding of empathy: collaboration, open-mindedness, empiricism, human factors, context, and reflection.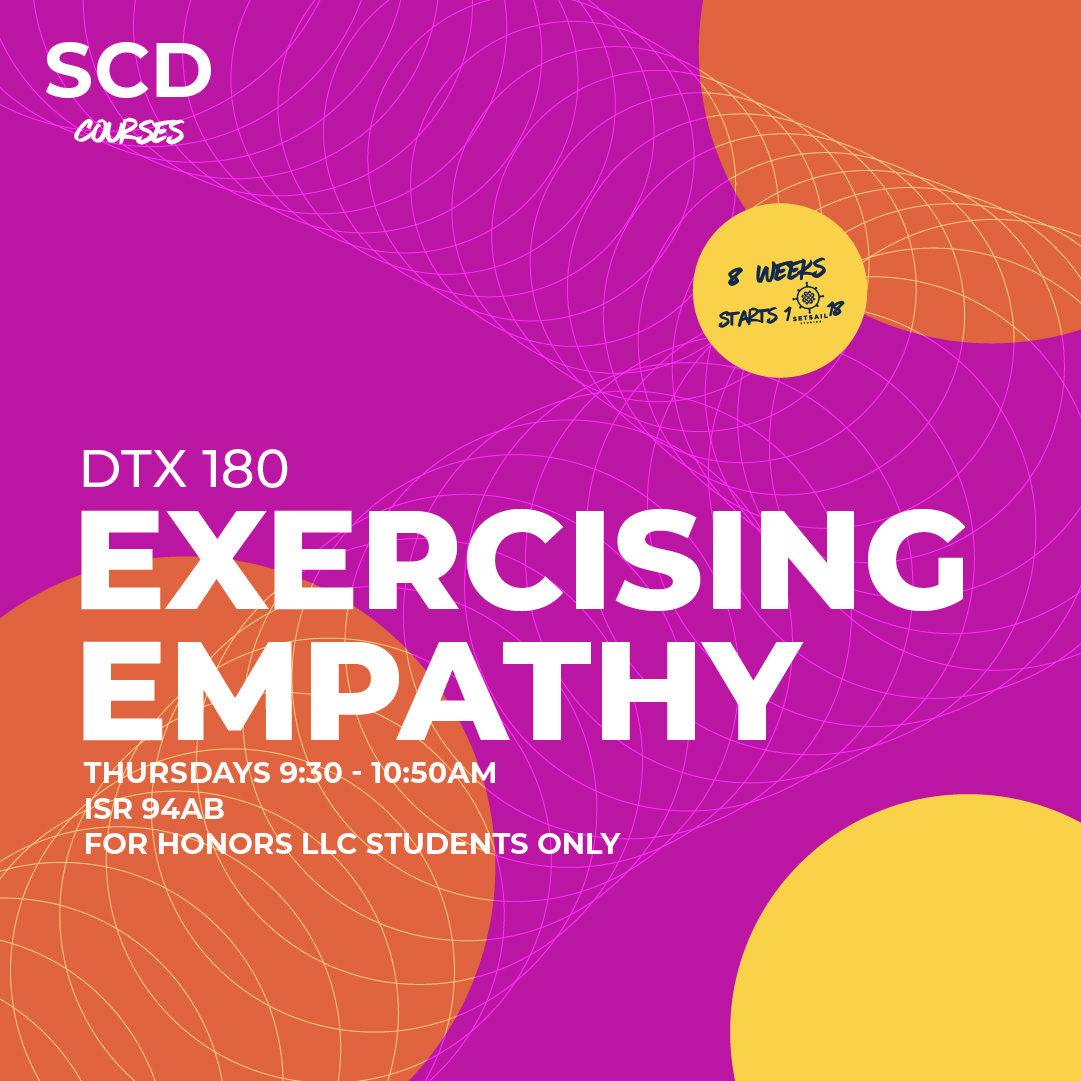 DTX 251
Introduction to Design Thinking
Provides a hands-on introduction to the fundamentals of Design Thinking and Human-Centered Design. Students review, analyze, and reflect on completed design challenges employing the human-centered design (HCD) approach. Students experience HCD while working collaboratively on a semester-long project. Students learn methods to perform initial research, project scoping, conduct interviews, create journey maps and wireframes, brainstorm and propose ideas, and plan for prototyping. Students also learn to implement and develop storytelling and critiquing skills.

DTX 210
Introduction to Social Design
Social design supports and empowers culture by looking at design through the lens of the community as a whole. The overarching goal of social design is to create outcomes that inspire cultural engagement and improve creativity, equity, social justice, and public health. This course provides an introduction to the fundamentals of social design, where students will collaborate on projects across the semester to learn how to bring the course materials together to real-life applications.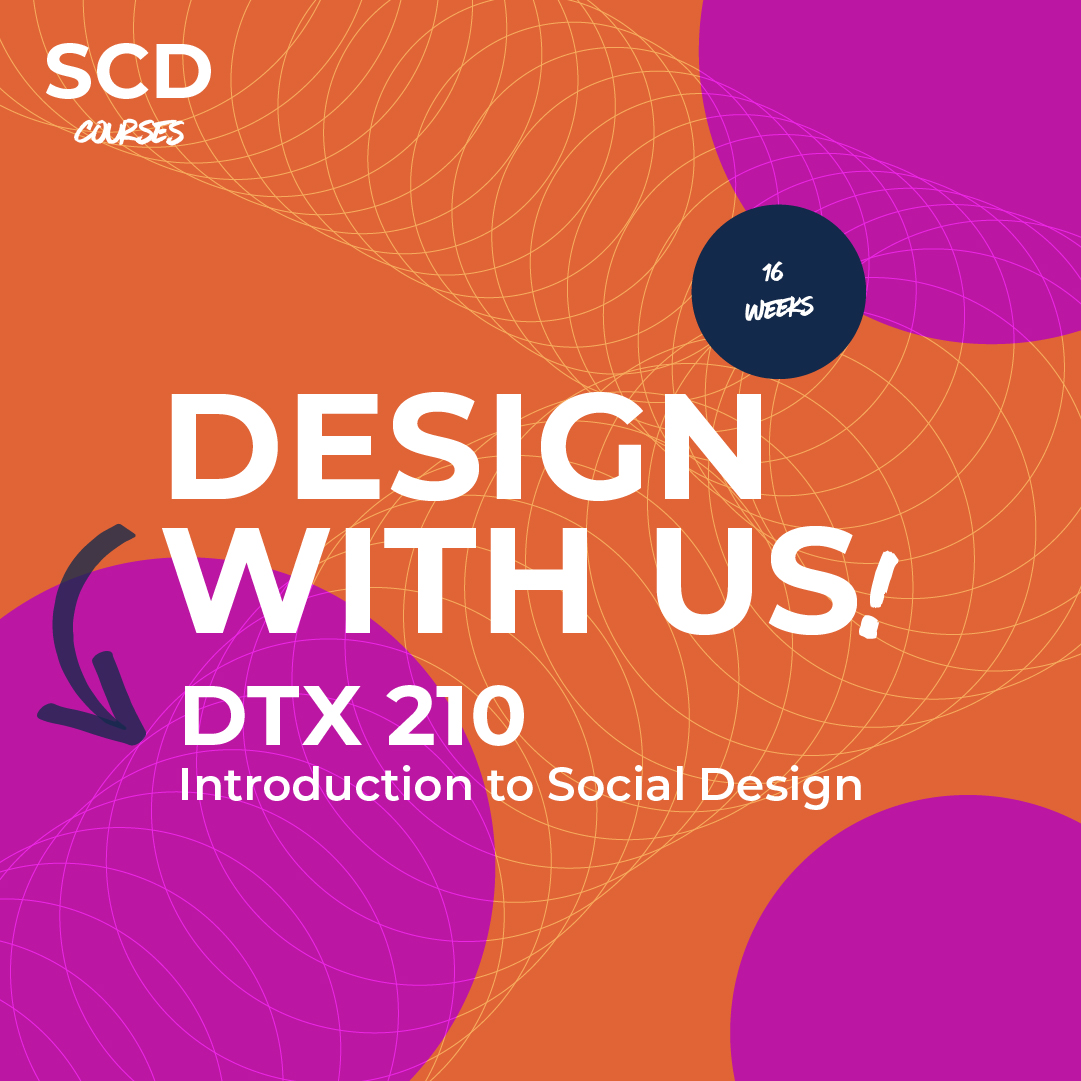 DTX 499
Innovation Studio
Design thinking requires design practice, especially on real-world challenges that truly require cross-disciplinary creative and critical thinking. Students will be assigned to a semester-long group project where they will conduct research, propose and prototype designs, and plan for the implementation and launch of the team's final designs. By collaborating with local organizations, students have access to the audience who will be most impacted by their designs, so teams can collaborate with the users throughout the semester.
DTX 495 | SPECIAL TOPICS IN DESIGN THINKING
Design Thinking in Health Innovation
Human-Centered Design (HCD) is a problem-solving approach that identifies the unmet needs of a population in order to collaboratively and iteratively develop solutions. Through interviews and panels with industry experts, this 8-week online courses provides students with practical approaches to using design thinking in health innovation. This course will be taught Asynchronously.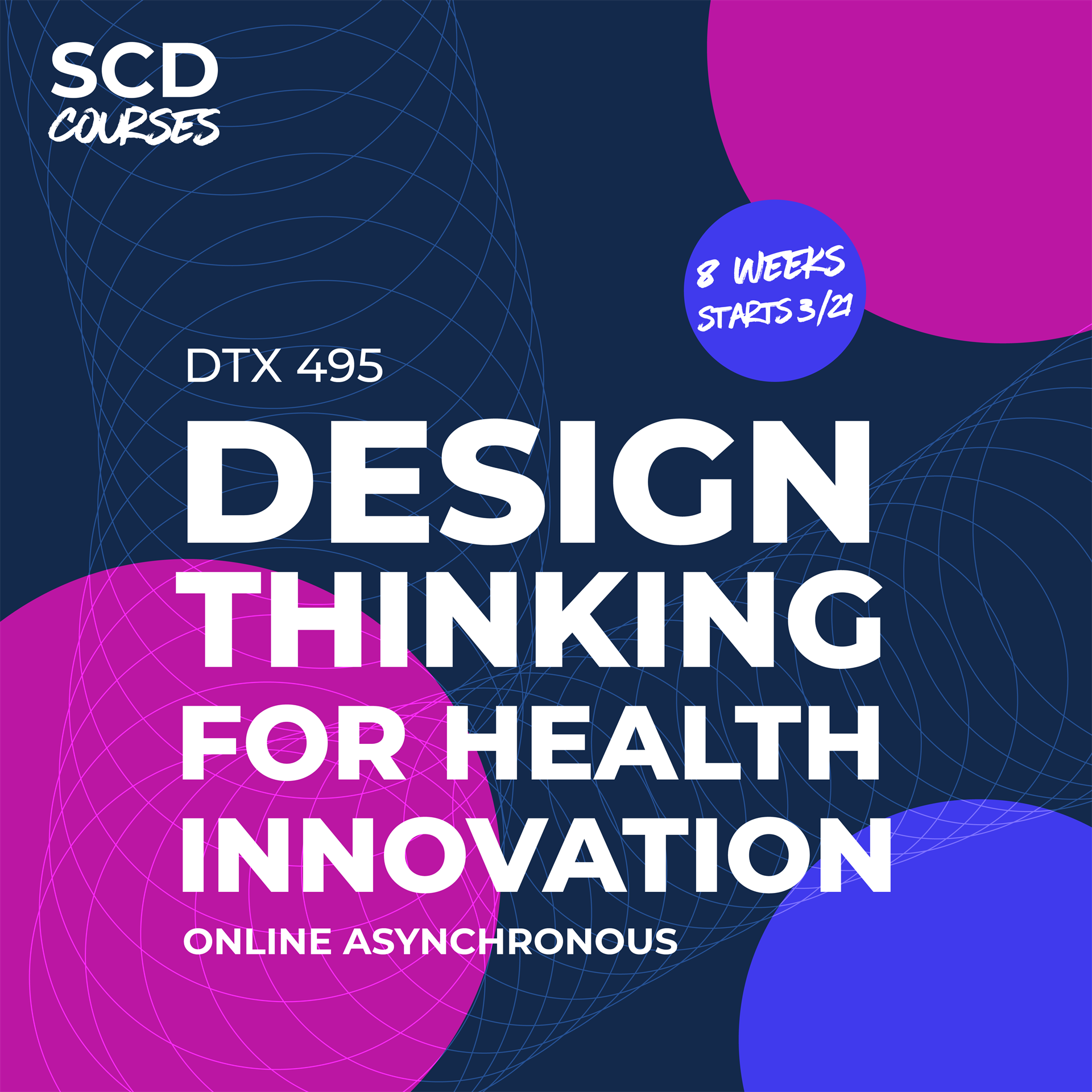 Interdisciplinary Certificate in Social Design
For students interested in combining human-centeredness with social impact design
Eligible Students: Undergraduate University of Illinois Students
Semesters of Course Offerings: Spring, Fall
Program length: 12 credits; 3 required courses and 1 Elective Course
Format: In-Person or Hybrid