Designing the future. Together.
We want you to experience the Siebel Center for Design, and we want to make it easy.
We have an open-door policy and are happy to meet you where you are. So don't worry–let's make you comfortable on how you can get started learning with us.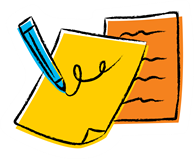 COURSES
Discover classes in design thinking and human-centered design
WORKSHOPS
Explore each of the six the mindsets of human-centered design
BOOTCAMPS
Dig deeper into each step of the design thinking process and tools
Education Entry Points
Our Door is Open to You
Open to everyone on the Urbana campus, SCD offers several entry points to human-centered design (HCD) education:
Workshops & Bootcamps–explore the mindset of HCD

Self-guided learning materials

Full, semester-long course on Design Thinking
SCD Workshops, Boot Camps, and Events
Resources: Curriculum Development
It's Easy to Bring Design Thinking to Your Classroom
SCD's design strategists frequently collaborate with instructors from across campus to bring design thinking into the classroom. They help develop student projects at a variety of scales to suit the custom needs of a course, including co-designing curriculum and assisting with its delivery.
What exactly does that mean? We can help instructors discover how to best expand the possibilities of student learning outcomes with human-centered design, in everything from single-class workshops and lab sessions to full-semester design thinking projects.
IN-CLASS WORKSHOPS
Facilitated by HCD-trained SCD Teaching Scholars, In-Class Workshops explore the human-centered design process.
GROUP WORKSHOPS
Workshops focus on the steps in the Design Thinking process, and can be customized to include your group's projects and interests.
GROUP BOOT CAMPS
Boot Camps offer an introduction of human-centered design and its mindsets, and can be customized to focus on your groups' interests.