Are you creative? Curious? Always moving toward your next big idea? Join our team!
SCD offers a flexible, fast-paced, and progress-oriented environment for big thinkers, makers, and do-ers.
UI/UX Web Designer
We are looking for two UI/UX student designers with coding skills to join a project centered around youth wellness and funded by the MacArthur Foundation. Your role will be to design and develop the project's Wellness Store website. These student designers will create wireframes and interactive prototypes, design and develop user interfaces, and collaborate with the project team to launch the new site in Summer of 2023.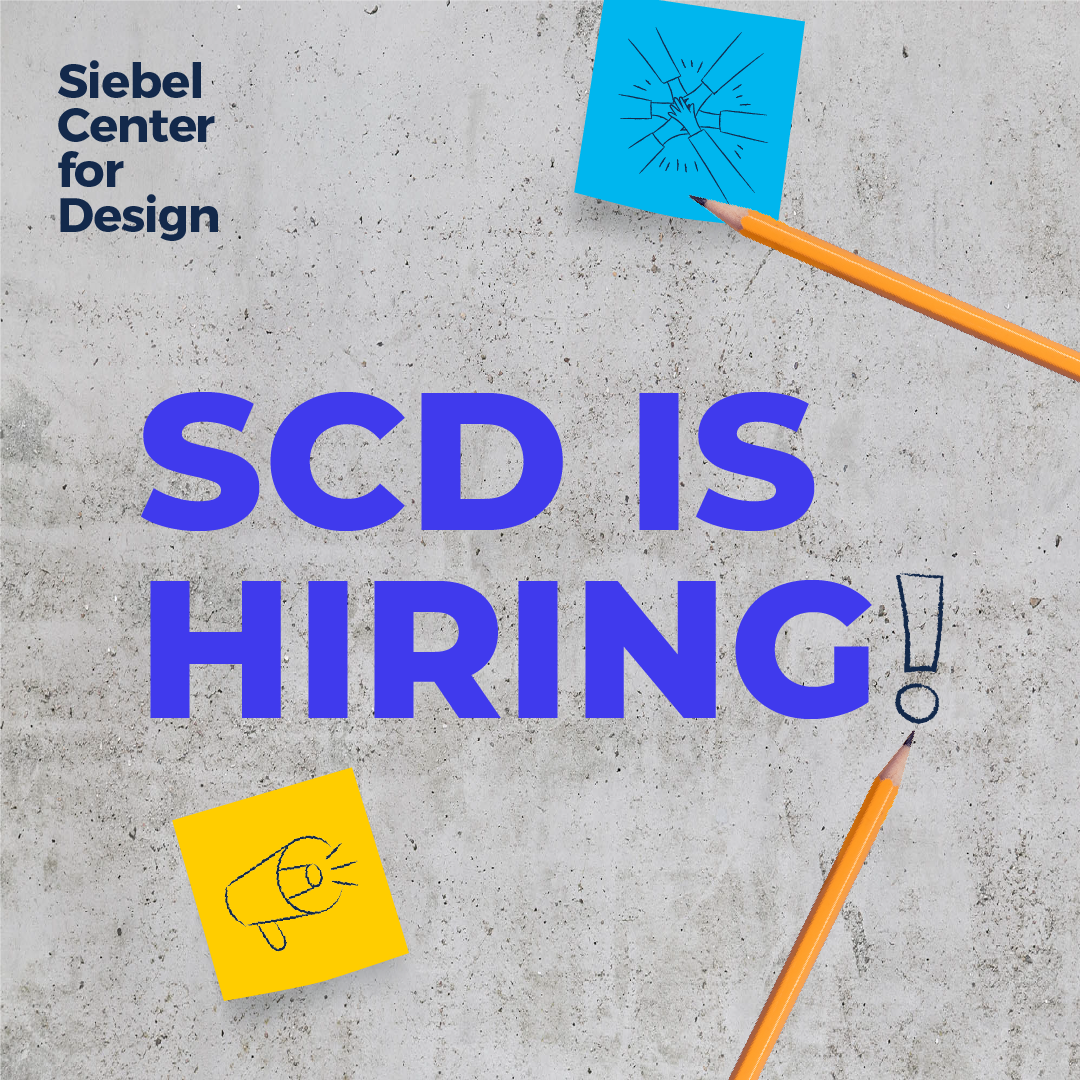 Adjunct Lecturer or Instructor
The Siebel Center for Design (SCD) invites applications for Adjunct Lecturers or Instructors, who will be responsible for teaching the core courses developed by SCD in design thinking and human-centered design in support of a variety of efforts on the UIUC campus related to certificates, minor and major programs. The selected candidates will join a growing multidisciplinary and collaborative team engaged in human-centered design in higher education.