"Coalescing Currents" Mural Installation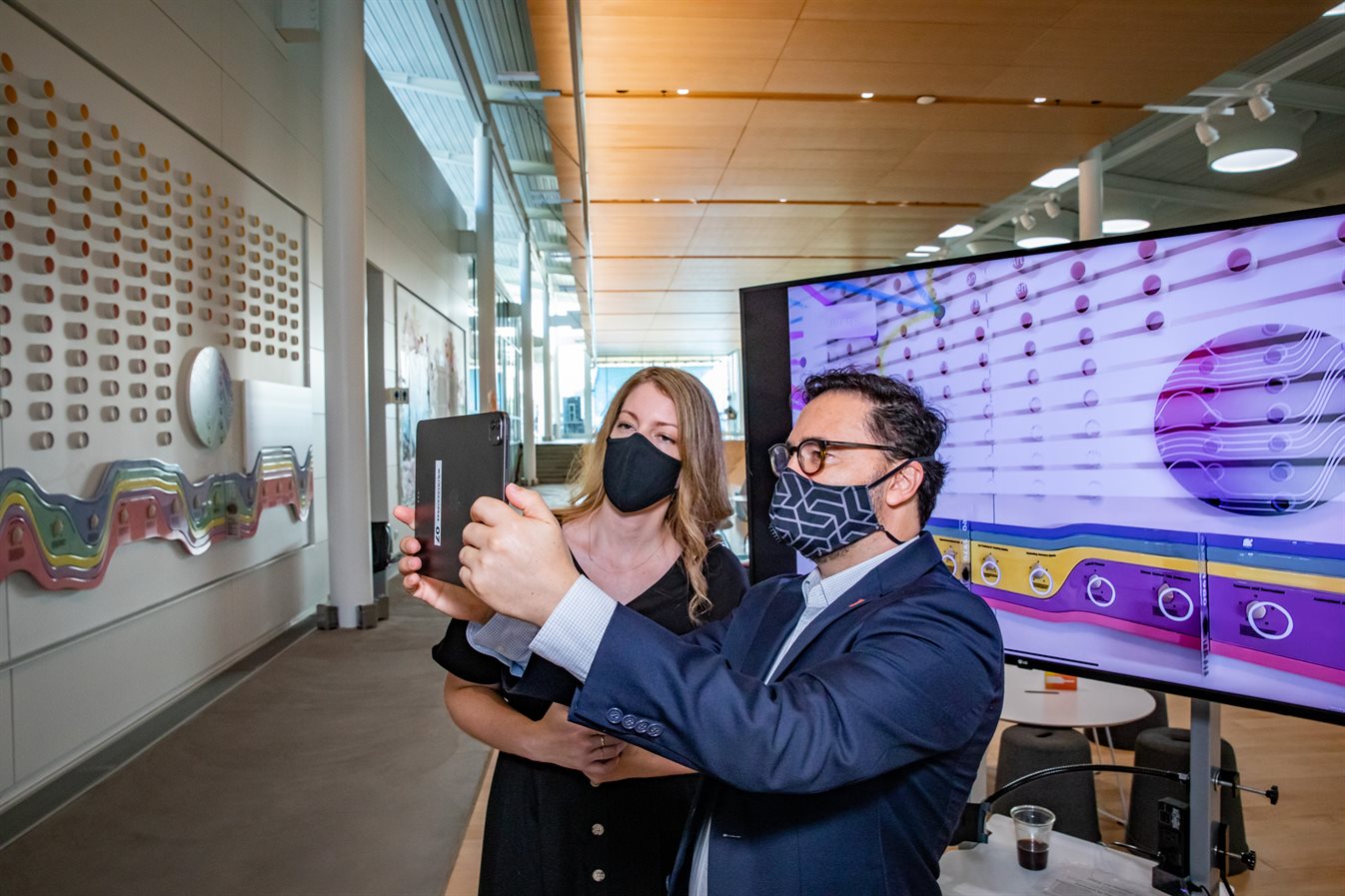 The inaugural installation in the SCD Gallery, Coalescing Currents, is an innovative, augmented reality-enhanced mural depicting well over a century of deep collaboration between disciplines at the University of Illinois Urbana-Champaign. The project's leader is Dr. Juan Salamanca, an assistant professor in graphic design at the University of Illinois. It was researched, fabricated, and installed by Dr. Salamanca and a diverse team of researchers, designers, artists, and makers, and many of its components were fabricated in Siebel Center for Design's own Shop.
While the mural is 100% compelling by itself, we highly recommend you download the app to your iOS device (iPhone or iPad) when you visit, or ask one of our Concierge team for assistance. Download the app and see videos of it in action here.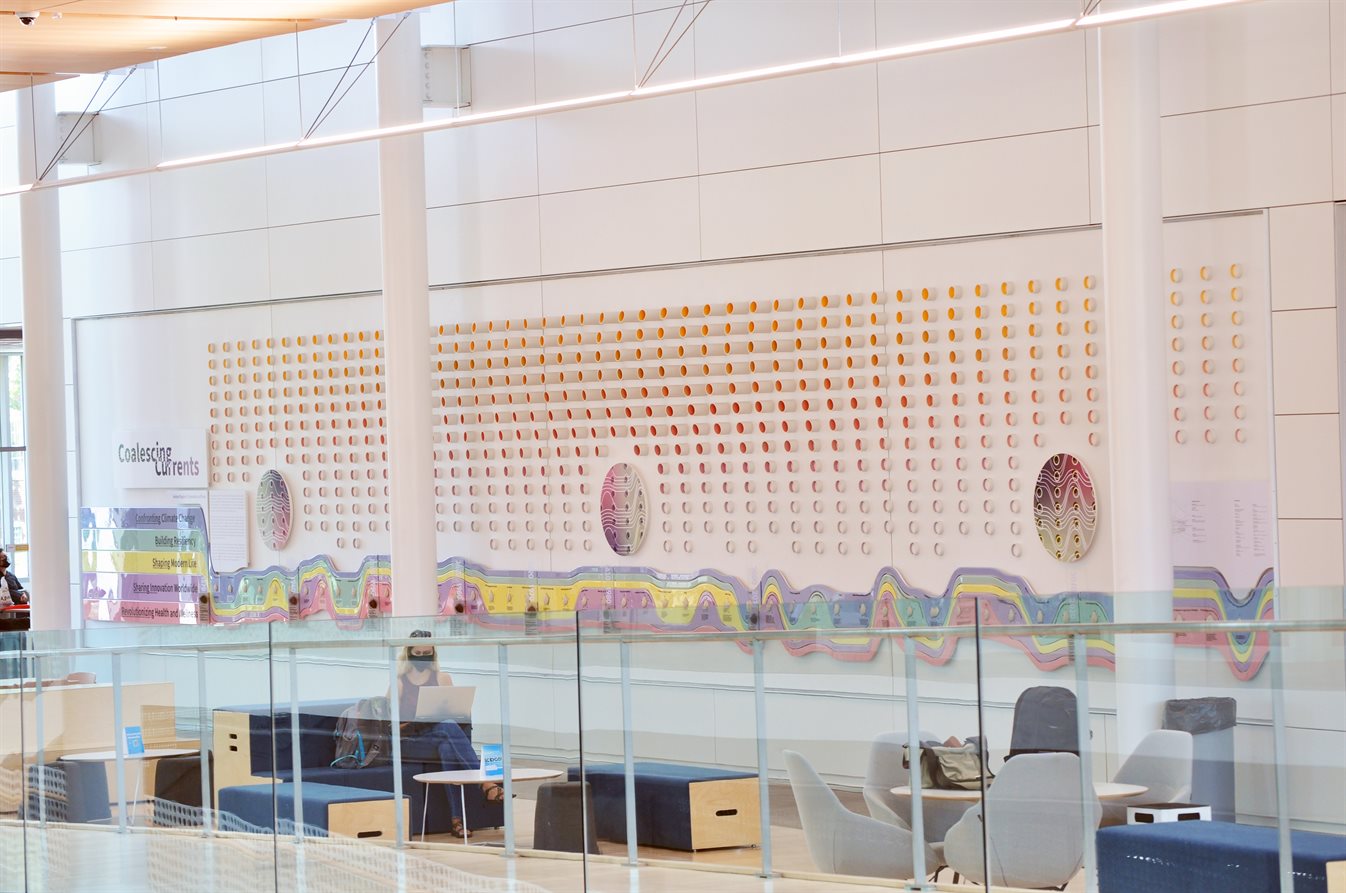 "The timeline at the base of the mural structures a flow of five themes. Each theme encompasses recurring and emergent topics addressed over 15 decades of scholarship. Computer-generated "pebbles" embody outstanding knowledge frameworks, methodologies, processes, and technologies based on the detailed archives at the Illinois Distributed Museum. To unpack the richness of information encoded in the mural, a layer of augmented reality shows flying ribbons with marching labels knitting innovation instances by their attributes, thus revealing the fabric of colleges and research institutes supporting unique conversations at the university." - Introduction, Coalescing Currents

View the panel discussion and opening reception video here to learn more about the work represented in this piece.