"Animate Arcade" Installation
"Architecture is alive, and lively. Perhaps if we're better able to empathize with our buildings, then maybe we would have deeper empathy for our fellow humans."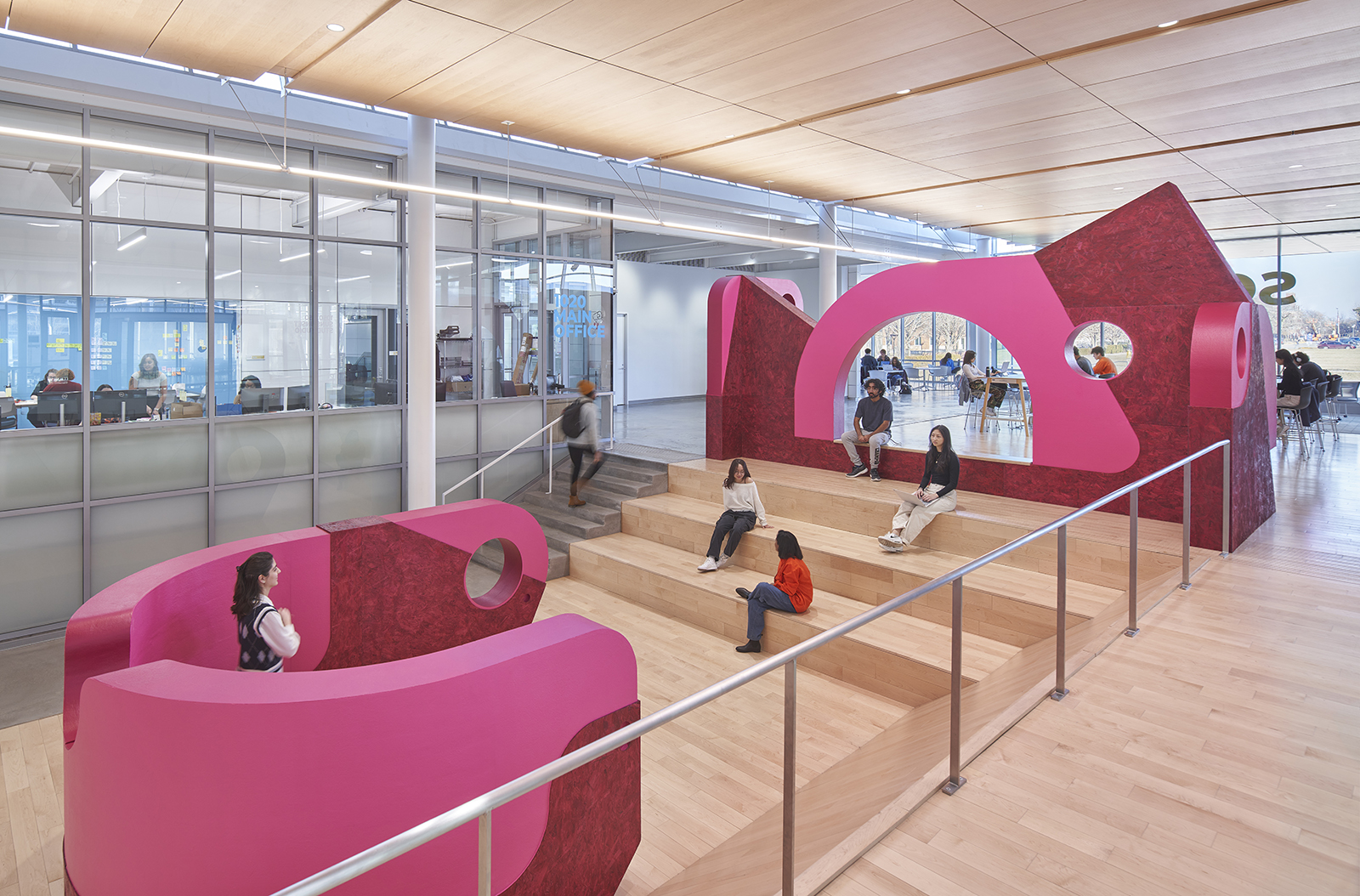 Photo Credits: Brian Griffin
A family of separate but related architectural "creatures" punctuate the Siebel Center for Design's public spaces, activating intimate pockets of programming. The family includes a welcome desk, a gateway arch, a mobile amphitheater backdrop for lectures/performances, and a mobile exhibition display kiosk that wanders away from the pack. The creatures exhibit zoomorphism and embody vital characteristics like personality, posture, facial expressions, charisma, and attitude that collectively initiate companionship with their human visitors and prompt interactive engagement and levity. Architecture creatures like these construct a lens through which we read the world as composed almost entirely of animated beings with character, in relation to other beings, at a range of scales, and in various contexts. This lively way of seeing the world retrains the perception of our own human personhood to acknowledge how much more we have in common with creature companions than that which the conventional built environment recognizes.
Meet the Design Team
Joseph Altshuler
Assistant Professor, Illinois School of Architecture
Principal Investigator
Julia Sedlock
Founding Partner, Cosmo Design Factory
Design Collaborator
Zack Morrison
Architectural Designer, Could Be Design
Design Collaborator

Efrain Aruajo
MS Architectural Studies, 2022, Illinois School of Architecture
Design Collaborator
Fabrication:
Andrés Lemus-Spont (Building Brown Workshop), Erica Gressman (Rainbolt Productions), with support from the Illinois School of
Architecture DigiFab Shop and The Shop at the Siebel Center for Design
Installation Support:
Amir Zarei and Shravan Arun (students of the Illinois School of Architecture)
Read about the installation's development
The Design Team documented their process through a series of Design Review presentations and collaborative meetings with SCD.
These review decks illustrate the journey this project went through from initial concepts to a realized design ready for fabrication.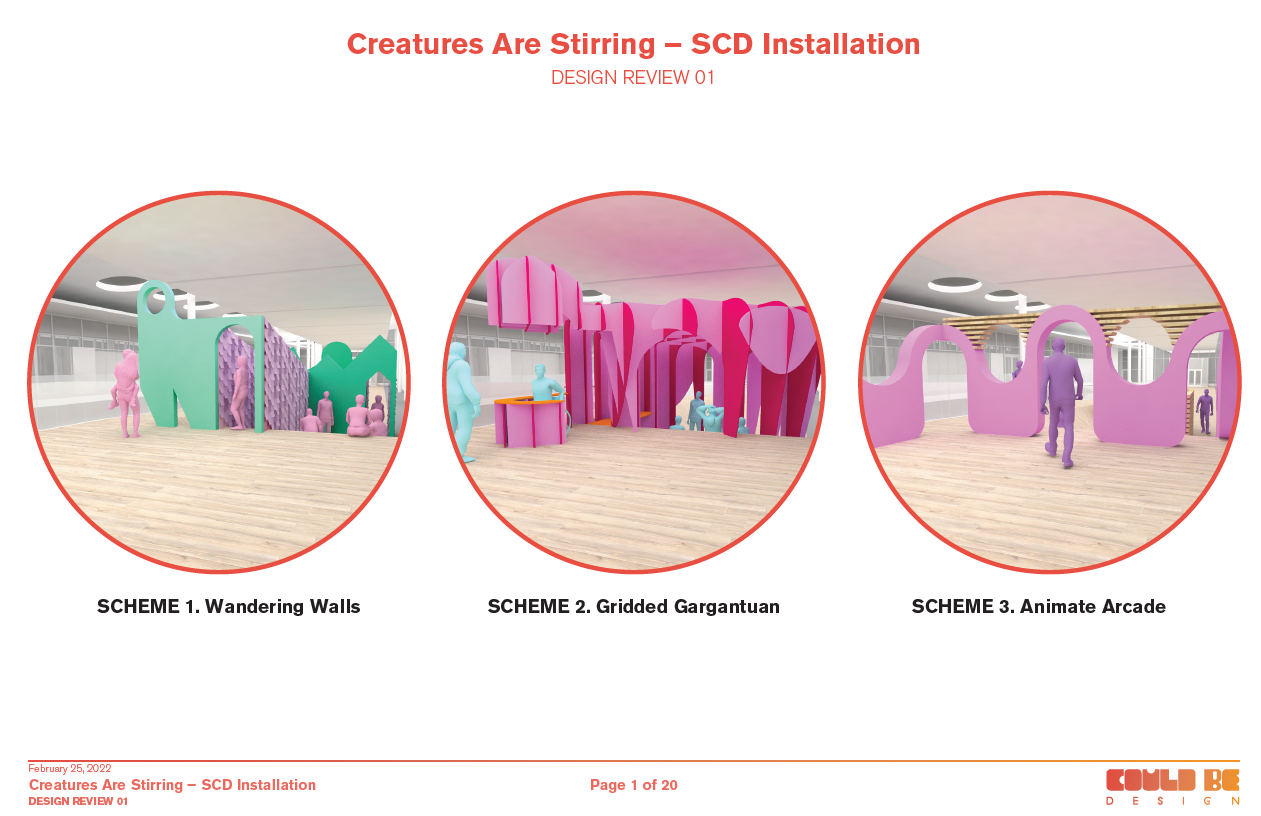 Initial Concepts & Sketches
February 2022
Final Review & Design Renderings
October 2022