Rooms and resources to meet all your creative design needs.
There are several spaces in SCD where you can bring just your ideas, and we have the tools and resources to take you to the next step in your creative journey.
The Shop at SCD is a combination technical and creative workspace where any active student, staff, or faculty can work on their projects, models, prototypes, and large prints. The shop is fully equipped to handle the prototyping and promotional phases of nearly any project.
The Media Studio has lighting and audio tech perfect for capturing all kinds of content for your next media project or side-gig.
Our Equipment Checkout offers everything you need to design and collaborate, from hand tools to big-screen monitors, as well as some common materials for sale to get you started in The Shop.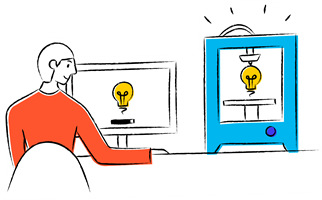 The Shop
Get those prototypes up and running and take your crafting to the next level in The Shop.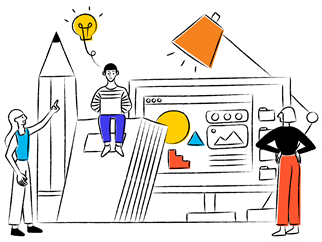 Media Studio
Channel your inner content creator in the studio with a podcast and post-production booth.
Equipment Checkout
We've got you covered with all the design and fabrication tools you need while working in SCD.
Need to reserve a space at SCD?
Learn more about booking policies and use our online reservation form to submit a request