Moonlight Bay 1060, SCD's high-bay collaboration studio, is designed to meet the needs of teams designing and building big things.
This space is home to several short-term residencies throughout the year, rotating every one to five weeks, providing an easy-to-access workroom where residents can prepare for competitions, assemble their design, host a guest artist (who can build a boat), and so much more.
Room Features
This space comes with flexible seating and tables for up to 16 people, a built-in work bench and lockers for secure storage. The maximum capacity for this space is 49 people and all activities must stay within this limit for the safety of all guests.
4 rolling tables
16 chairs on wheels
2 rolling whiteboards
10-foot workbench with pegboard wall
Built-in glass showcase facing the main lobby
This equipment is standard with the room, and is available at all times when booking the space. Additional equipment can be requested through the Equipment Checkout or by working with our Concierge and AV Teams.
84" wall-mounted monitor with HDMI input or Mersive Solstice pod for wireless AV connection
8 Hanging power outlets with 25-foot extension cord-reels
Single-bay garage door to 4th Street access
Here are a few ways this room could be used, and how many people you could comfortably fit into each of these setups.
Standard Setup, workspace, 25 people
Collaboration groups at tables, 16 people
Tabling event or trade show, 45 people
Residents of Moonlight Bay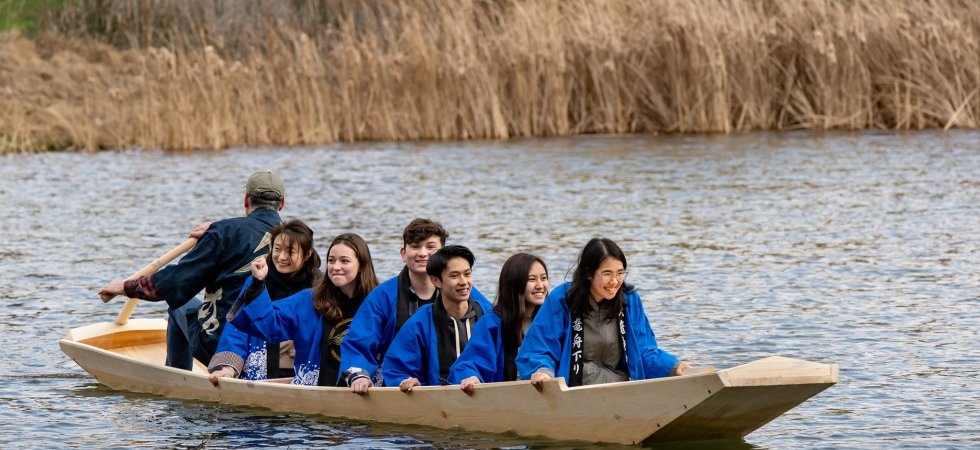 Traditional Hand-Built Boat Constructed in SCD, Launched at Japan House
May 15, 2022 | Japan House Media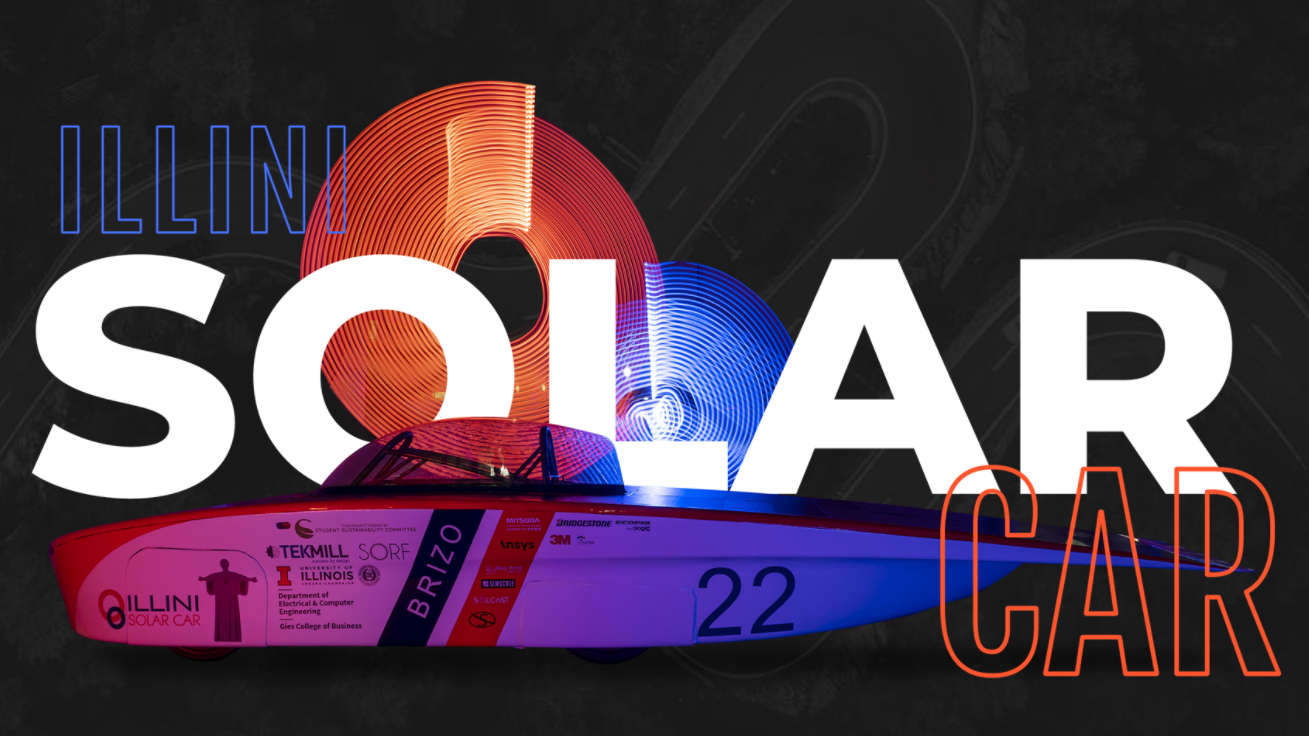 Campus cross-pollination drives Illini Solar Car partnership with SCD
Fall 2021 | limitless magazine
Check out the space and setup options