SCD will be offering a series of workshops designed to help instructors learn about human-centered design and leverage the tools and processes of design thinking in teaching and research.

The set of workshops below will be offered sequentially every other Thursday afternoon during the Fall and Spring semesters, run remotely to enhance accessibility and attendance.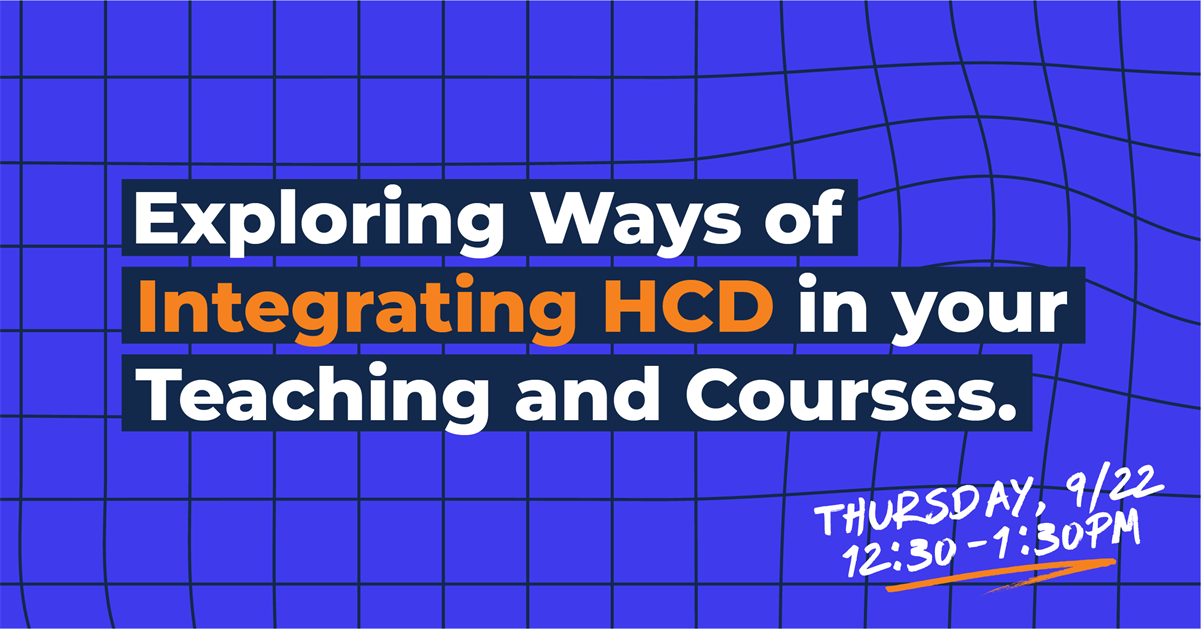 Exploring Ways of Integrating HCD in your Teaching and Courses
How can you teach about, through, and with Human-Centered Design in higher education? This workshop introduces instructors to Human-Centered Design and its potential applications in teaching strategies and course materials.

Thursday, 09/22/22 | 12:30-1:30PM | Location: Zoom
Empathy and Iteration in Teaching
Aimed at instructors interested in teaching with Human-Centered Design, this workshop will focus on the design thinking tools you can implement to empathize with your students, as well as teaching activities and strategies.

Thursday, 10/06/22 | 12:30-1:30PM | Location: Zoom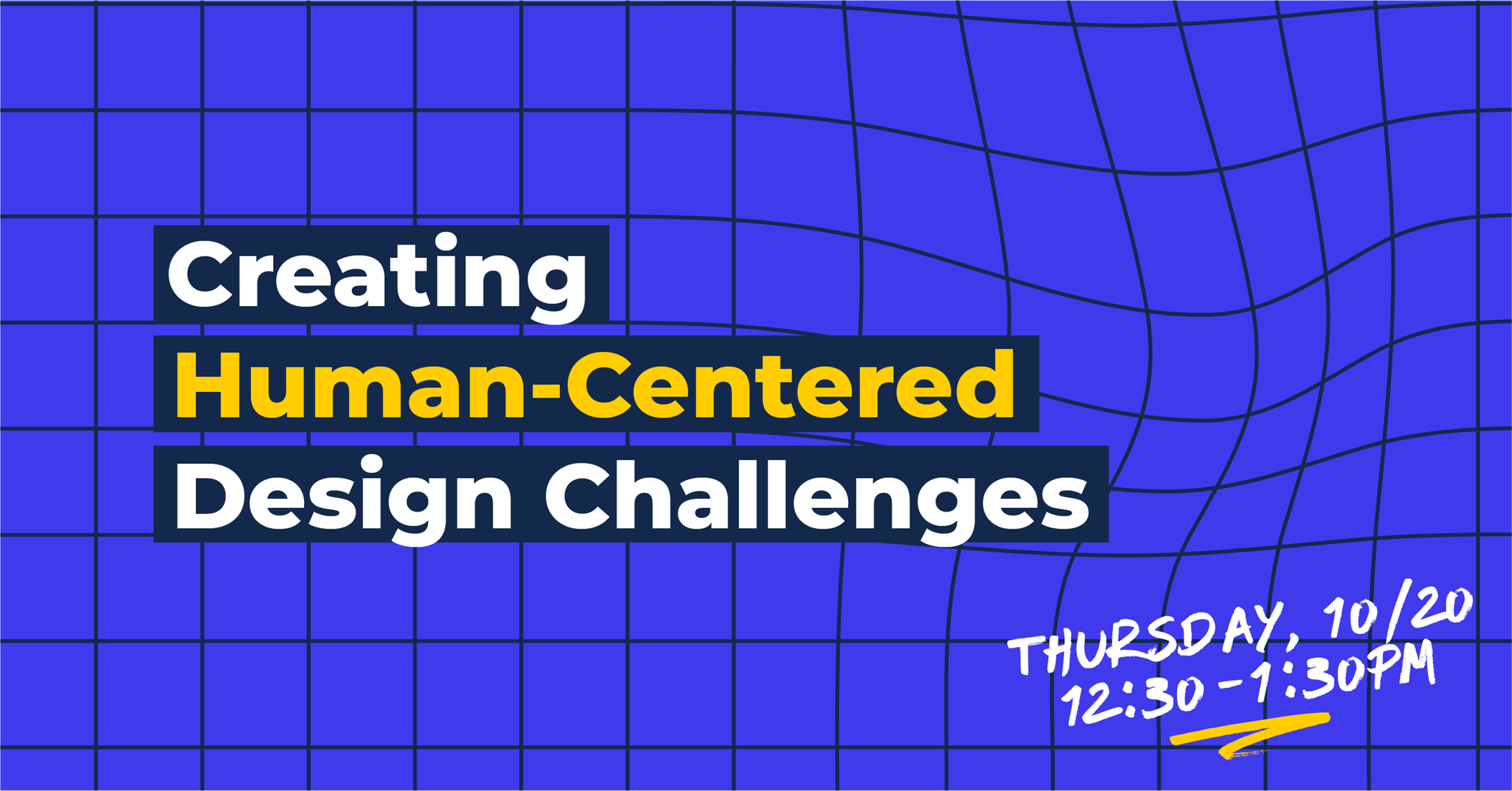 Creating Human-Centered Design Challenges
Are you ready to consider your course learning objectives in a new light? This workshop presents a framework for creating design challenges that address course objectives and offer students authentic design experiences. This framework can also be used to explore potential project topics and create human-centered design prompts. All instructional backgrounds are welcome!

Thursday, 10/20/22 | 12:30-1:30PM | Location: Zoom
Facilitating and Assessing Students' Performance during Human-Centered Design Challenges
This workshop elaborates on teaching practices useful for facilitating students' engagement in collaborative problem-solving activities. We will also introduce assessment tools for evaluating students' performance and learning during human-centered design challenges.

Thursday, 11/03/22 | 12:30-1:30PM | Location: Zoom
Using Design Tools for Research and Teaching: Introduction to MIRO
This workshop will introduce you to the basics of Miro—a virtual whiteboard tool used across many industries to create and collaborate—as well as templates and best practices developed by the SCD team. SCD uses Miro to collect and organize research, to facilitate remote and asynchronous work, and to create assignments and group environments for student projects. In this session, we will show you examples of how we use it in our work, and we'll provide templates and suggestions for how you can begin using it for instruction or research.

Thursday, 11/17/22 | 12:30-1:30PM | Location: Zoom
SCD's in-class workshops offer an introduction of human-centered design and the mindsets it develops.