Learn and practice design thinking and human-centered design with us this fall! Our new building at 1208 S. 4th Street will be open for instruction (and other activities) in August, and we're very much looking forward to welcoming the UIUC community to our new home.
DTX 251
Introduction to Design Thinking
Provides a hands-on introduction to the fundamentals of Design Thinking and Human-Centered Design. Students review, analyze, and reflect on completed design challenges employing the human-centered design (HCD) approach. Students experience HCD while working collaboratively on a semester-long project. Students learn methods to perform initial research, project scoping, conduct interviews, create journey maps and wireframes, brainstorm and propose ideas, and plan for prototyping. Students also learn to implement and develop storytelling and critiquing skills.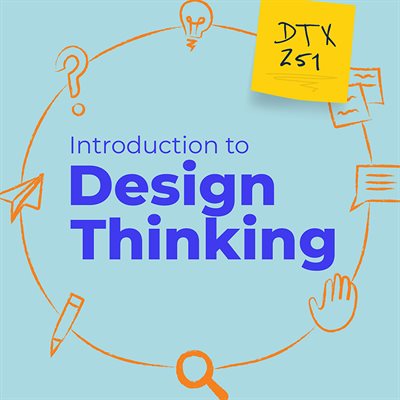 DTX 455
Design for Social Impact
An immersive exploration of design thinking as a method for tackling social needs and issues. Social innovation seeks to impact transformational change in underserved, underrepresented, and disadvantaged local and international communities by addressing problems too complex to be solved by traditional methods. Students in this course will work in collaborative teams to employ the human-centered design process to discover and develop innovative solutions for social problems such as poverty, homelessness, hunger, and violence.